Ah, that CLOUD! It is here and you cannot escape it! There are many ways to use
Google Drive
... some folks prefer to install the "official"client on their machine, others simply access the service vis the "cloud" through their web browser.
Google has now deployed a small update allowing users to upload files directly into your storage space using drag / drop. Wonderful, it goes without saying, but note even all-of-you will need
the latest version of Chrome
to enjoy it.
Prior to this update, it was already possible to upload files to our Google Drive using a simple drag / drop. Superbly convenient, of course, but this function was suffering even all-of-a limitation: it only accepts files, and nothing but files.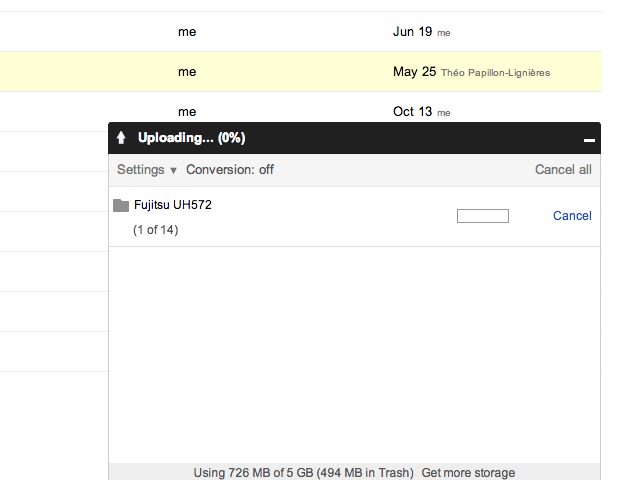 In other words, if you wanted to store the contents of a folder in your Drive, you only had two options:
file upload each one to one
or
through the official client.
.
If this option does obviously no problem on a machine that you are the administrator, this does not necessarily even for a computer that does not belong to us, and which operates on a limited session. It is precisely for this reason that this small update may make life easier for a lot of users.
Now and as long as you are using the latest version of Chrome, it will be possible to upload one or more folders (and their contents, of course) in the sliding window on the Google Drive. You slide, it goes and you have nothing more to do except wait and wait quietly and uploading to an end.
*this post adapted from an article which appeared on a French-language blog.